Uninterruptible Power Supply (UPS) systems play a crucial role in protecting businesses against power outages and ensuring uninterrupted operations. For medium to large businesses, choosing the right UPS system is vital to safeguard critical equipment and prevent potential financial losses. In this blog, we will explore the top 3 UPS systems that are specifically designed to meet the power needs of medium to large businesses.
APC Smart-UPS: The APC Smart-UPS series is renowned for its reliability and advanced features. With power capacities ranging from 1kVA to 20kVA, these UPS systems provide scalable and efficient backup power solutions. They offer high availability, intelligent battery management, and remote management capabilities, making them ideal for medium to large businesses with critical infrastructure.
Eaton 93PM: The Eaton 93PM UPS system is a high-performance solution designed for demanding environments. It offers exceptional energy efficiency and can deliver up to 99% efficiency even at low load levels. The 93PM series provides scalable power capacity from 20kW to 2MW, making it suitable for medium to large businesses with varying power requirements.
Riello Multi Power: The Riello Multi Power series is known for its modularity and flexibility. These UPS systems can be easily paralleled to provide redundancy and scalability. With power ratings ranging from 42kVA to 1200kVA, the Multi Power series offers reliable and efficient power protection for medium to large businesses, including data centres and industrial facilities.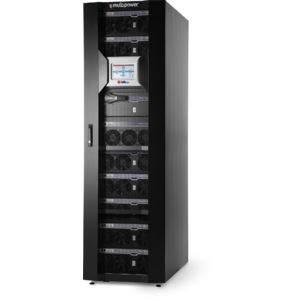 Selecting the right UPS system is crucial for medium to large businesses to ensure uninterrupted operations and protect critical equipment. Consider factors such as power capacity, scalability, efficiency, and reliability when choosing the most suitable UPS system for your business. Remember to consult with industry experts to determine the best UPS solution that aligns with your specific requirements and provides long-term power protection.