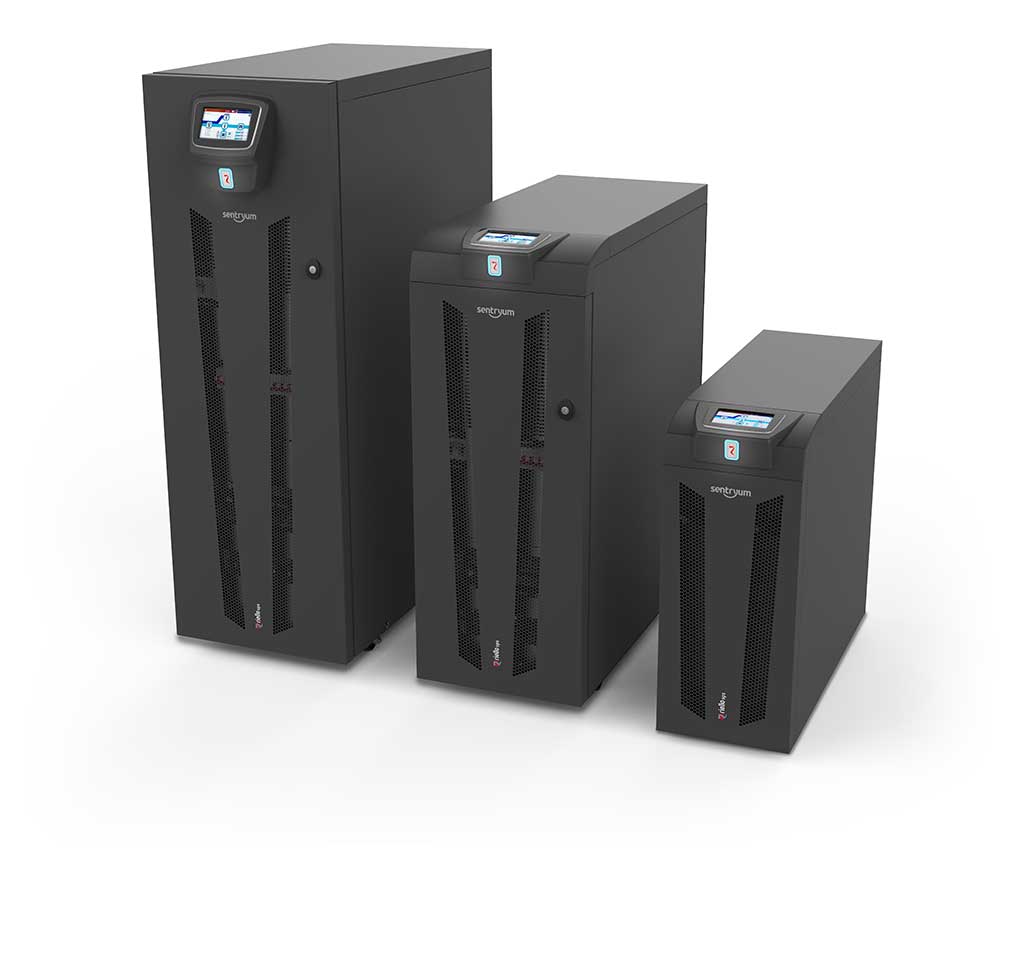 The Riello UPS Sentryum S3T Series is the development of the XTEND, ACTIVE and COMPACT models from the Sentryum range. This has been developed as a rack-mounted installation, typically installed into server racks. The Riello UPS Sentryum S3T Series have a kVA range from 60kVA-120kVA. Contact Us Now for more information or quotes on the Riello UPS S3T Sentryum.
S3T Series Sentryum Compact CPT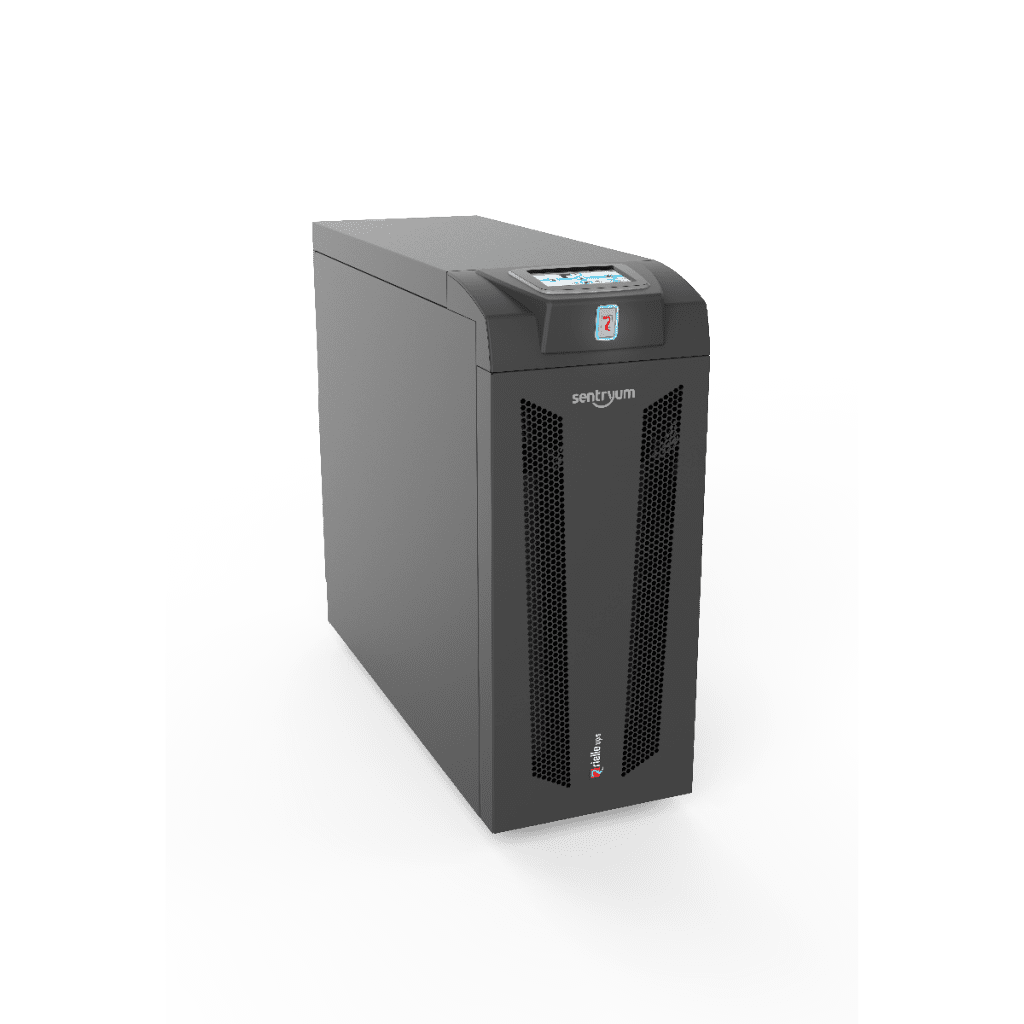 The Riello UPS S3T Series Compact (CPT) model is designed for businesses and operations of all sizes offering an extensive range of features. The Compact model delivers 60kVA with additional features such as:
CPT Compact Design: The Riello S3T CPT makes extensive use of an ultra-compact design for businesses requiring backup power that have limited space environments.
Advanced Remote Monitoring: The CPT S3T model features a simple LCD display with remote monitoring options available offering knowledge of your power infrastructure from any location with ease.
S3T Compact Series Efficiency: You will find is well optimised to have low energy consumption while allowing maximum power protection. The S3T model offers a larger power capacity compared to the S3M Series.
S3T Series Sentryum Active ACT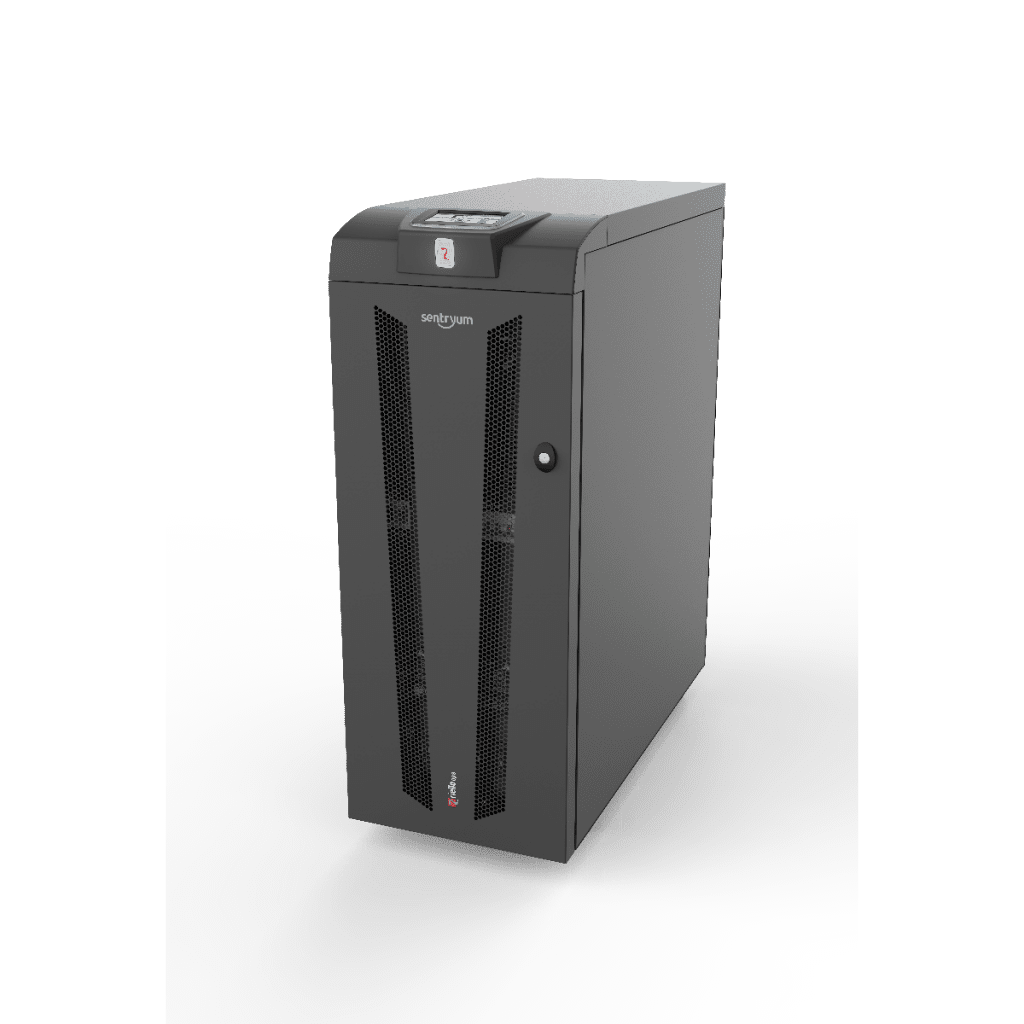 The Riello UPS S3T Series Active (ACT) model is a larger UPS system unit offering 60kVA while still great for space-constrained environments.
S3T Sentryum Active Hot-Swappable Batteries: The Riello UPS S3T series features hot-swappable batteries, which minimises downtime during UPS battery maintenance, battery replacement and UPS battery disposal. It allows your business to stay online and power protected.
Riello UPS ACT Parallel Configuration: The Riello UPS S3T Series supports a parallel configuration furthering your power protection reliability and enhancing redundancy protecting critical equipment
Riello Sentryum S3T Comprehensive Connectivity: The Riello S3T Series offers multiple secure communication options including USB, RS-232 and SNMP. These communication options allow network infrastructure integration to be seamless.
S3T Series Sentryum Xtend XTD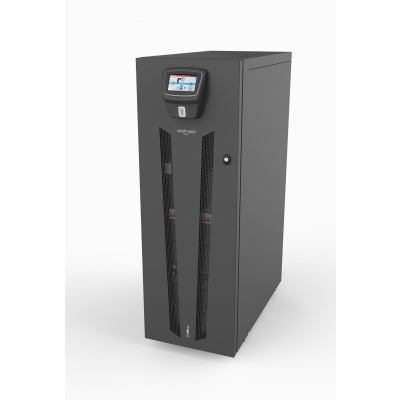 The Riello UPS S3T Series Xtend (XTD) model is the largest UPS system unit from the S3T Series going up to 60kVA for businesses where power requirements are high on demand.
Sentryum S3T XTEND High Power Density: The Riello UPS S3T XTD has the highest level of power density in the series. Giving the most robust power protection for the highest demanding applications such as large data centres.
Riello UPS S3T XTD Eco-Mode: The Riello UPS S3T Xtend offers eco-mode efficiency, this feature reduces operational costs and environmental impact.
Advanced Battery Management: The intelligent battery management system increases battery life drastically and gives real-time information and updates about battery health.
Riello UPS Sentryum S3T Series Additional Features
Double Conversion Technology
Advanced Diagnostics
User-Friendly Interface
Remote Management