Cetronic Power Solutions are an official Riello UPS Service Partner. We offer units, specifications, installation, maintenance and repair services.
In conjunction with our unique power monitoring & management systems, this provides a powerful solution to protect mission-critical systems from power failure. We provide expert advice on the correct UPS solutions for our customers.
The Riello UPS range
Riello provides both single and three phase UPS systems in their product range and our skill is knowing which models to use in any given situation. Whether you are looking for a comprehensive solution for large data centre installations or units to protect individual users during power outages, our experience will guide you through the process to the best solution available on the market today. The following sections detail the ranges and models available.
There is also a form to get in touch. We will provide you with our expertise to arrive at a solution that meets your needs and your budget.
The Sentryum range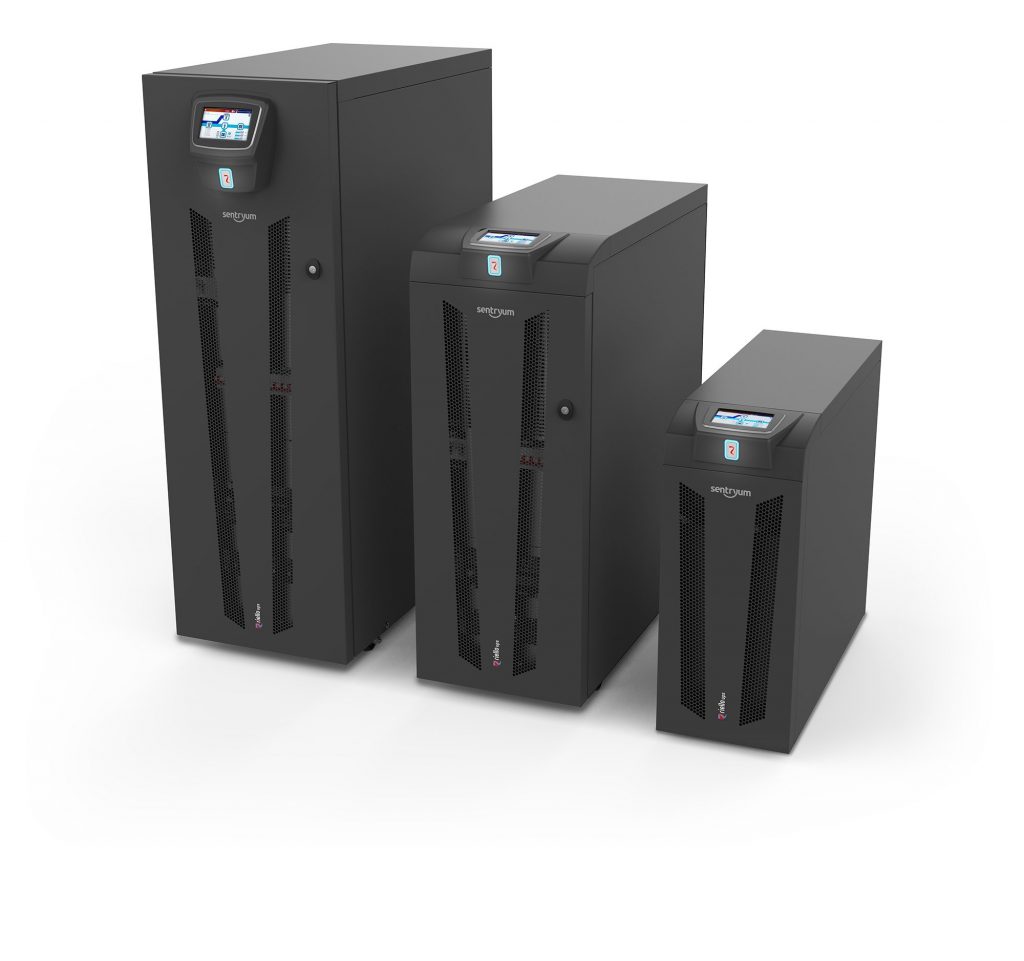 This is the third generation of Riello's transformer-less online UPS system. Available in 10 - 40 kVA models, Sentryum defines flexible power. The range also comes in 3 different cabinet sizes making it suitable for a variety of installations and applications. These range from 0.25 m2 to 0.4 m2. The primary advantage of this range guarantees maximum availability with Enhanced overload and short circuit capacity. The current operating state is easily seen via a 5-inch colour touchscreen display. Intuitive LED status indicators change colour depending on the current state of the unit. They can be used with sealed lead-acid (VRLA), AGM, GEL, open vent or nickel cadmium batteries. Alternative backup sources such as super-capacitors and lithium-ion batteries are also supported.
Talk to us today.
The Master MPS & HE range
The Riello Master range is designed for applications that require maximum power for mission-critical environments. These include data centres, telecoms networks, security systems, electro-medical devices, and industrial applications. If your business relies on constant power then this range should be on your list. It includes three phase input and single phase output versions from 10 to 100 kVA. There are also versions in the range that provide three phase input and output from 10 to 200 kVA. Systems powered by generators or Mv/Lv transformers marry very well together with the Master MPS range as they eliminate mains disruptions like harmonics. Up to 8 units can be installed together in parallel to provide a range of configurations that focus on redundancy and capacity. Read more about the Riello Master MPS and HE ranges on the Riello site.
Tell us your requirements and we will help you.
The Riello Sentinel UPS range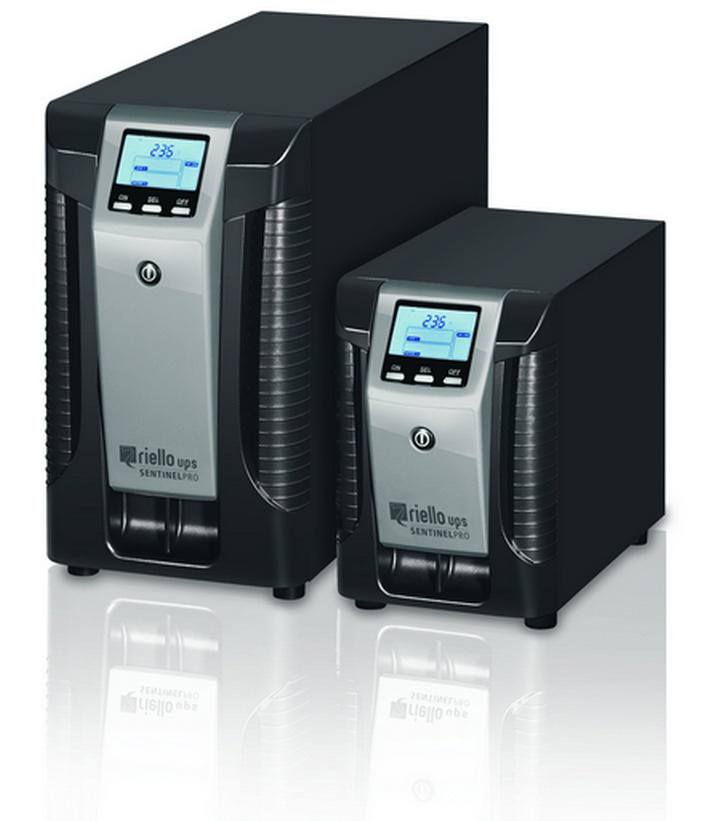 The Riello Sentinel range comprises quite a few different units to address the power needs where reliability is key. These provide models that are free standing towers as well as rack mounted models. The Dual series provide both high power and low power models for maximum application flexibility. This makes the range especially sorted to critical servers, voice and data processing IT systems. Models in the range also come with ECO and Smart Active features which reduce power consumption. The Duel SDU model can achieve 92% operating efficiency and is available 1000-3000 VA versions. Its plug and play power supply capability means it can be installed in virtually any environment from floor-standing tower to rack-mounted in 19-inch cabinets.
Talk to our expert team today.
The Multi-Sentry range
The Riello Multi-Sentry range includes units which run from 10-200 kVA. The Sentryum range replaced the lower value units and provide even greater flexibility. From the 30-200 kVA tMulti-Sentry units are suited for situations where limited power capacity is an issue as well as problems with harmonics. They feature fully controlled IGBT rectifiers to minimise their impact on the grid. Each unit boasts online efficiency of 96.5% and near-unity power factor in one of the smallest footprints of any competing product in the same category. As a result it is one of the most sought after models around. The range is also highly extendible and consequently, you can arrange 8 UPS in parallel to form a single system. Multi-Sentry is a transformer-free UPS designed to handle capacitive loads without any reduction in active power, Therefore is ideal for large data centre, mission-critical telecommunications and IT networks.
Contact us now to discuss your requirements.
The Net Power Range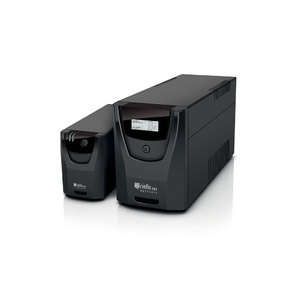 The Riello Net Power range provides solutions aimed at desktop computers peripherals and home entertainment devices. Consequently, it protects them against both power outages and voltage fluctuations. The range protects from 600 - 2000 VA and provides a convenient small footprint that easily fits on a desk, under it, or a shelf above it. Each unit is plug and play and therefore easy to setup. Automatic battery testing is also included to provide reliability and peace of mind. They come with a 5 year warranty and consequently give excellent protection to desktop and small systems. Get in touch for expert advice.
The Riello Vision UPS range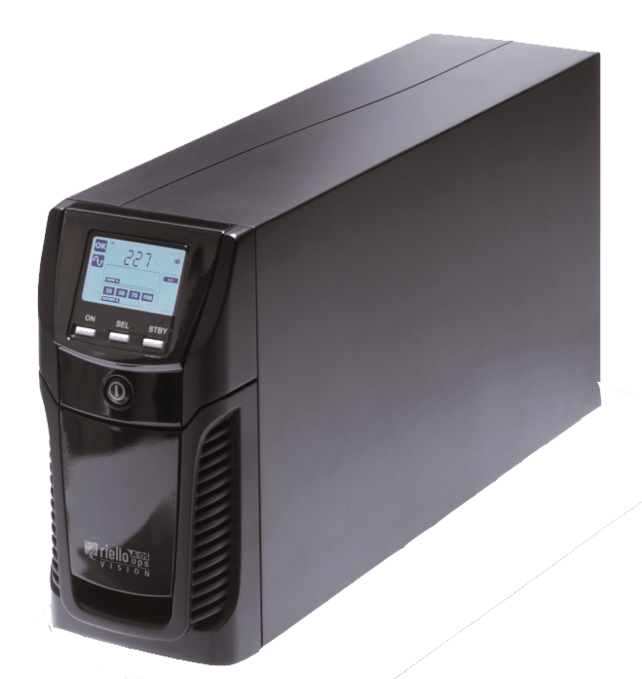 As home working becomes increasingly popular, the Riello Vision UPS range provides an excellent solution for home office systems as well as the office. Consequently, it is an excellent choice to backing up electronic equipment and other light networking & Network-Attached Storage (NAS) systems. Vision protects from 800 - 2000 VA. The range is a line interactive UPS and therefore features Automatic Voltage Regulation (AVR) to stabilise the incoming AC signal to maintain output power. This protects your equipment from a range of power problems such as power outages, power sags, over-voltages, brownouts and power surges. Call us to discuss your requirements.
The iDialog range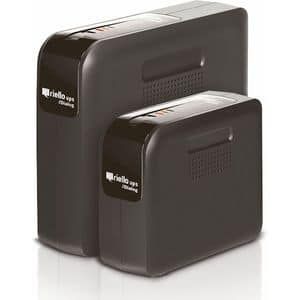 The Riello iDialog range of UPS also suits small and home office workers. It features silent operation from its fan-less design. Consequently, this provides UPS features in challenging environments where sound is an issue. It is your ideal UPS for a home office where there is more home than office available. Not only that but the range features minimum power wastage with up to 99% efficiency. The range is rated from 400 - 1600 VA with simple plug and play installation. Each unit is small and compact. As a result, they fit in small areas where space is an issue. Get in touch to find out more.