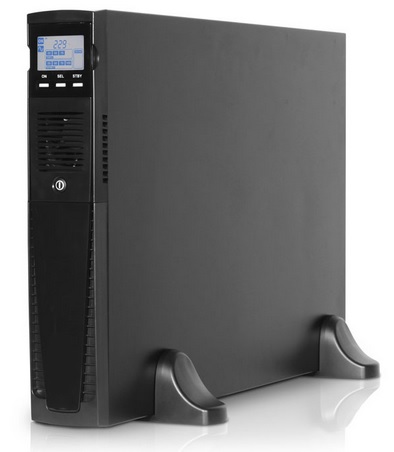 The Premier Vision Dual is currently one of our most popular models of uninterruptible power supplies (UPS systems). The Premier Vision Dual is a line-interactive system, with sizes ranging from 1100VA to 3000VA, and is 19" rack mountable or can be used as a standalone tower unit.

The Premier Vision Dual range, offers an ideal solution for the most demanding of conditions, which require a power supply system that provides exceptional protection and versatility for the protection of critical loads, such as network servers, hardware and storage systems.
Premier Vision Dual has a modern design, a selection of functional formats, and represents state-of-the-art technology.
The Premier Vision Dual UPS system can achieve an operating efficiency of 98% and has a output power factor of 0,9.
Until 5th April, you can get free delivery on the Premier Vision Dual range. To redeem this offer, quote PVDDel when placing an order with us.