Remote Power Monitoring
Gamatronic G5 Communication Device: One of the many solutions for remote power management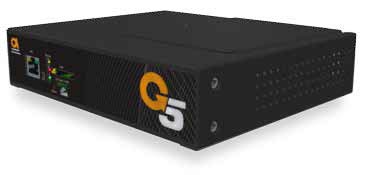 In today's business world, data centres and other critical applications require reliable power protection to ensure uninterrupted operation. Power monitoring devices to provide real-time monitoring and management of your power protection system from anywhere in the world.
These devices are network-enabled devices that allow you to remotely monitor and manage your UPS system from any device with an internet connection.
key features of remote monitoring:
Real-time Monitoring: remote power monitoring devices provide real-time monitoring of your UPS system's status, including input and output voltage, current, frequency, battery level, and more. This allows you to quickly identify any issues and take action before they become critical.
Customizable Alerts: These devices allow you to set up custom alerts based on specific events or thresholds. You can receive alerts via email or SMS, allowing you to take action even when you're not in the office.
Remote Management: The device allows you to remotely manage your UPS system, including starting and stopping the UPS, running tests, and changing settings. This eliminates the need for on-site visits, reducing downtime and increasing efficiency.
Easy Installation: Importantly, it is easy to install and configure, with no special software or tools required. Simply connect the device to your UPS system and configure it using the intuitive web interface.
Compatibility: The communication system is compatible with a wide range of UPS systems, making it a versatile solution for any power protection setup.
A communication system is an essential tool for anyone who needs to manage their power protection system remotely. With its real-time monitoring, customizable alerts, remote management, and easy installation, the communication device is the ultimate solution for businesses that need to ensure the uninterrupted operation of their critical applications and services.
If you are looking to benefit from power-monitoring for your UPS system. Contact us, we can guide you in the right direction.