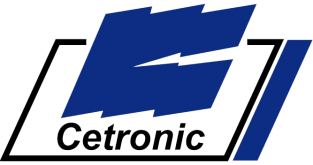 1. Knowledge and Experience - Cetronic are a long established company, with nearly 50 years industry experience. Over this time we have obtained an abundance of knowledge when it comes to the variety of power quality solutions and their pros and cons; giving us the ability to share unbiased advice and provide assistance in selecting the appropriate solution for you.

2. Customer Service - At Cetronic, our aim is to provide honest customer advice, along with high quality pre and post sales support. We know that business waits for nobody, which is why we aspire to deal with your query as quickly as possible; whether you need a quote, have a technical question or are placing an order. You are always guaranteed to hear a friendly voice when you call Cetronic, no "I'll need to transfer you to a different department" or "automated answering system".  You, the customer, are our priority; which is where our motto comes from: "Your satisfaction is our motivation."
3. Broad product and service range - We pride ourselves on being able to offer so many competitively priced, high quality power solutions, with no hidden costs, including UPS Systems, constant voltage transformers (CVT's), auto/double wound transformers, diesel generators, voltage stabilisers and harmonic solutions. We are also the UK agents for COMEPA and their range of thermostats and potentiometers.
Among the services Cetronic offer, there is power monitoring surveys; whether you need your power consumption (load profile) measured, harmonics analysed or need us to check for any disturbances and irregularities, we will provide and install a suitable instrument to collect data, and at the end of the monitoring period you will be provided with a full-report. We offer other on-site services such as; UPS installation and commissioning; UPS service, maintenance and repair; UPS system health check (including 3rd party systems); battery installation/replacement plus removal and correct disposal of batteries. Also available are in-house services, such as UPS system Factory Acceptance Testing (FAT) and in-house UPS system modification, repair and assembly.